---

Safe Sport Statement: Safe Sport is fundamental to the work that the British Columbia Lacrosse Association does every day. Everyone participating in lacrosse has the right to enjoy sport in an inclusive environment that is free of abuse, harassment or discrimination. All participants are welcome and should be able to strive for their personal goals without boundaries. The British Columbia Lacrosse Association is working towards fostering a culture that encourages open communication and educational opportunities.
---
As part of BC Lacrosse Association's commitment to Safe Sport:
The language contained in the British Columbia Universal Code of Conduct (BC UCC) has been accepted - click here
The BCLA staff and board will have completed the Commit to Kids training program this winter. We encourage all those involved in BC Lacrosse Association activities, and beyond, to do the same. Please see the "Safe Sport Training" information below for further details.
---
This page is designed to house information relating to Safe Sport, Reporting, and Risk Management including resource, documents and education offerings.
---
BC Lacrosse Association Risk Management Contact
---
BCLA GENERAL SECTION POLICIES
All BC Lacrosse Policies can be found on the About the BC Lacrosse Association page.
---
BC Lacrosse Criminal Records Checks (CRC) - as per BCLA General Operating Policy - Regulation 20 - Volunteer Screening
All lacrosse bench personnel, officiate, manage, train with children 18 years of age or younger must submit to a criminal record check.
It is the responsibility of the minor box associations, youth field associations, senior box teams, men's field teams and women's' field teams to ensure that the appropriate adults have a current criminal record check on file. The CCR's are to be returned to a designated volunteer screening officer of the local association/team, who will confirm that the appropriate adults (per 20.01) have a current CCR. If there is a problem the CCR can be forwarded to the BCLA Volunteer Screening Officer for a resolution. The CCR box on the coaching form 100 must be filled in by the home association/team before submitting the form to the BCLA Office.
---
The British Columbia Lacrosse Association has zero tolerance for any type of abuse. Individuals are required to report abuse or suspected abuse to the British Columbia Lacrosse Association so that those matters can be addressed in a prompt manner.
If you, or someone close to you, has been a victim of unacceptable behavior, please use the resources below.
If you think anyone has been harmed, regardless of age, please report to the Police or RCMP.
If you think a child or youth under 19 years of age is being abused or neglected, you have the legal duty to report your concern to a child welfare worker.

Phone: 1-800-663-9122 (any time of the day or night) Website: click here Alternatively Contact the Police or RCMP
---
BC Provincial Government VictimLinkBC is a toll-free, confidential, multilingual telephone service available across BC and the Yukon 24 hours a day, 7 days a week. It provides information and referral services to all victims of crime and immediate crisis support to victims or family and sexual violence, including victims of human trafficking exploited for labour or sexual services.
Phone: 1-800-563-0808 or 604-875-0885 E-Mail: VictimLinkBC@bc211.ca Website: click here
---
The Crisis Centre has been providing emotional support to youth, adults and seniors in distress
since 1969. As a safe place to turn when there seems to be no hope, the Crisis Centre is operated
by 425+ frontline volunteers and a small team of professional staff who support and empower individuals to see their own strengths and options, 24 hours a day, 7 days a week.


Website: https://crisiscentre.bc.ca/ (the site includes various phone and chat services)

Contact the Canadian Sport Helpline



The helpline will provide you with advice, guidance and resources on how
to proceed/intervene appropriately in the circumstances. This is a third party service
provider whose role is to address harassment, abuse, and discrimination complaints.
The hotline provides a safe place to report and can also provide advice and
resources on how to intervene and/or proceed appropriately.

Phone: 1-888-837-7678 Email: info@abuse-free-sport.ca Website: http://abuse-free-sport.ca/en/


Cybertip.ca is Canada's tipline to report the online sexual exploitation of children.

Website: https://www.cybertip.ca/app/en/

Resilience BC - Anti-Racism Network provides information about how to report incidences of racism and hate crimes if you are a victim or witness such incidences.

Website: https://www.resiliencebc.ca/
---

Coaching Association of Canada - The British Columbia Lacrosse Association is pleased to support The Safe Sport Training module offered by the Coaching Association of Canada. This FREE, 90-minute eLearning module that BC Lacrosse encourages all coaches to take, provides coaches the tools to recognize, address, and prevent maltreatment in sport. The module aligns with the principles of the Universal Code of Conduct to Prevent and Address Maltreatment in Sport and meets Sport Canada requirements for Safe Sport education. CLICK HERE for more detailed information and to take the training.
---

Commit to Kids - The Commit to Kids program helps child-serving organizations reduce the risk of sexual abuse and create safer environments for children in their care. CLICK HERE
---
The BC Lacrosse Association has pledged to be a part of Respect in Sport, and we are now set up for our membership to have access to take this on-line Respect in Sport Program, if you choose to do so. There is a cost to this program - $12 per person for the parent program and $30 for the Activity Leader (i.e., coaches, boards, etc.) Program. All of these costs go directly to the Respect Group. While it is not currently mandatory, it is strongly recommended that our members consider implementing this program with their members.
Website: click here
---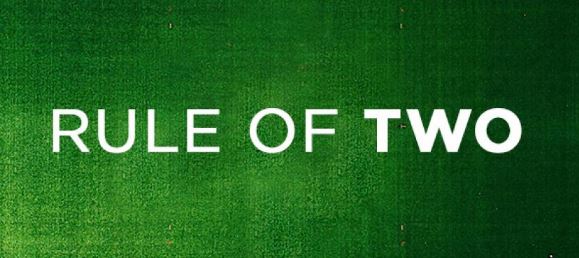 Rule of Two - Creating a Safer Sport Environment with The Rule of Two - viaSport - click here
---
Addressing Maltreatment - viaSport - click here
---