---
BC Lacrosse Association:
---
---
Interested in playing lacrosse?
---
Register Now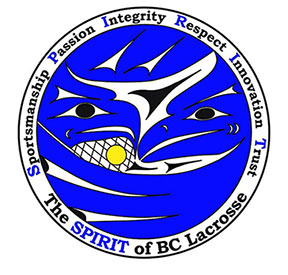 Art Daoust Merit Award
Candidates are selected from the executive ranks of leagues, member associations and the BCLA.


Candidates will be judged on their accomplishments toward fostering and promoting the game, improving the image and stature of lacrosse both at their level of function as well as provincially.
Year
Box
Field
2015
Darren Flintoff
2014
Terry Rolfe
2013
Jamie Stewart
Mary Clare
2012
Ed Ponsart
Rick Higgs
2011
Beth McLucas
Dirk Rachfall
2010
Dirk Rachfall
Dirk Rachfall
2009
Bev Gilliam
Jane Boutilier
2008
Paula Marks
Barb Calve
2007
Linda Hargitt
Rob Cook
2006
Carmen Schmidbauer
Wes Landels
2005
Doug Wright
Cam Davis
2004
Mike Hall
2003
Bill McBain
2002
Bill McBain
2001
Dan Wray
2000
Dan Wray
1999
Elinor Hinds
1998
Judy Regier
1997
Dan Wray
1996
Carol Moore
1995
Glen Scott
Ron Edgar
1994
Terry Kirstiuk
1993
David Soul
1992
David Hayter
1991
Jan Polanski
1990
Reg Thompson
1989
Fred Aspin
1988
Don Hedges
Bob Reid
1987
Walt Matiash
Bob Switzer
1986
Betty Lou Wilson
1985
Gary McIntosh
1984
Betty Lou Wilson
1983
George Goodrich
1982
Ted Fridge
1981
Peter Avender
1980
Rick Richards
1979
Gordon Schmidt
1978
Dick Gibson
1977
John Savage
1976
John Lackner
1975
Berry Menzies
1974
Rick Richards
Hugh Reston
1973
1972
Dan McArdle
1971
1970
Stan Shillington
---