---
BC Lacrosse Association:
---
---
Interested in playing lacrosse?
---
Register Now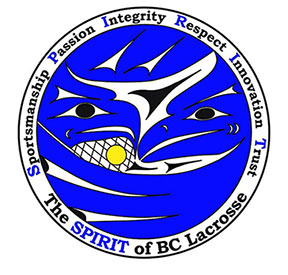 Jimmy Gunn Merit Award
Candidates are chosen from the ranks of referees. They are judged on their achievements toward promoting sportsmanship and the image of the game.

Jimmy was an outstanding senior referee - one of the type that you seldom notice during a game. He was an avid supporter and trainer of new referees, and in his own way, an early supporter of refereeing positioning and signaling. Typically, he was dumbfounded when asked to present the first award in 1969.
| Year | Senior | Minor | Field |
| --- | --- | --- | --- |
| 2015 | Cam Comeau | Aaron Wildgrove | Jody Weatherby |
| 2014 | Sean Lehman | Cameron Anderson | Ed Moffat |
| 2013 | Greg Pepper | Andy Watson | Ryan Nose |
| 2012 | Nick Thomas | Jody Weatherby | Kody Moleschi |
| 2011 | Gord Patrick | Brian Horning | Rob Cook |
| 2010 | Mark Tymchuk | Heather Foulds | Lee Brian |
| 2009 | Terry Foulds | Derek Harris | Wilson Louie |
| 2008 | Keith Williams | Sean Lehman | Mark Forlin |
| 2007 | Craig Baldridge | Kristen Armstrong | Wilson Louie |
| 2006 | Ron Crosato | Richard Appels | Dave Goulet |
| 2005 | Lorne Craig | Brian Baker | Don Floyd |
| 2004 | Andrew Corbould | Gordon Foulds | John Robbie |
| 2003 | Ron Crosato | Keith Williams | Terry Mosdell |
| 2002 | Gord McIntosh | Nick Thomas | Gary Spaven |
| 2001 | Mike Everett | Doug Wright | Adam Pascas |
| 2000 | Randy Sernagiotto | Brandon Popoff | |
| 1999 | Andrew Corbould | Robert Burnett | David Goulet |
| 1998 | Bill Duck | Joe Wong | Dave Cadwallader |
| 1997 | Andrew Corbould | Drew Paddon | |
| 1996 | Rick Lum | Mark Miller | |
| 1995 | Bob Taylor | Tanya Gordon | |
| 1994 | Ron Crosato | Erwin Bargen | |
| 1993 | Ken McDonald | Dan Petersen | |
| 1992 | Lorne Cardiff | Clint Ramsay | |
| 1991 | Bill Duck | Mark Newlove | |
| 1990 | Bob McAloney | Eric Bennetti | |
| 1989 | Bill Duck | Peter Mutch | |
---